Our notary office provides complex legal services, especially: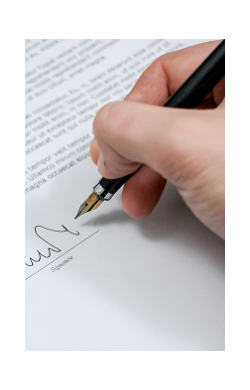 - Writing and issuing documents on Legal Acts - notary writes and issues public documents (notarial records) on legal acts,
- testifying legally important facts - upon participant´s request the notary testifies the fact or facts, which could serve the basic document for the application of rights, or with which legal consequences could be connected,
- Transfer of Property – gift contract, purchse contract,
 
- Notarial Custody – accepting documents and money into the custody,
 
- Notarial Record on Legal Act with Consent to Enforcement,
 
- Inheritance Law – will (deposit in Database of Legal Acts for the Case of Death operated by the Notary Chamber of the Czech Republic), disinheritance act etc.
 
- The List of Matrimonial Property Agreements
- Pledge and Pledge Register,
 
- Authentication and Extracts from Registers (Czech POINT)
- Legal entities and Business – establishing legal entities, change of Memorandum of Association, direct entry to the Commercial Register by notar etc.
- Co-operative and House Unit Owners Association.